Welcome to the download site for the Love Obedience and Accountability article, it has now moved on form it's working title to its final: Christ Will Conquer.

The article is currently in final draft editing, so that means we are running for the finishing line.

Progressively chunks at final edit stage, are being posted below for download. Please do get back to us if you see anything that needs fixing

worked out regarding Scripture and unbelievable copyright issues (imagine anyone prohibitively copyrighting God's Scripture!), so if you do have a copy of the 2010 draft, please do not distribute it.

Current Draft is 0.9500

A new upload is to be expected in the week of 25th March 2012.

Thanks for looking in, Paul.
http://PaulANorman.com
These will be updated and added to from time to time over the next few weeks.
The above link already incorporates these changes...
Page 12 first column now adds comments regarding President Cater bible (thanks M.F.T.)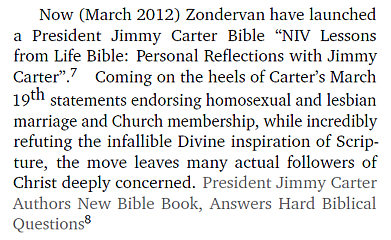 Page 14 second column has been slightly re-drafted, thanks to M.F.T. for the suggestion, changed area now reads...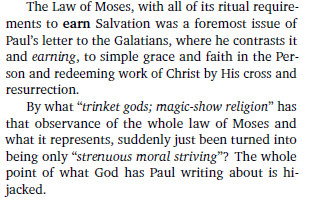 Page 11 has been corrected, C.S. Lewis should appear where Lewis Carol does! Thanks to I.M. for catching that error!
Page 11 first column: woman to women, perusing to pursuing, thanks C.K.W.
Page 11 first column: Economist Article quoted text corrected: brought to bought- good spotting C.K.W. !
Page 12 second column: And along with with the false theology, corrected to one: with - P.C.K.
Page 14 first column: Lord' s to Lord's C.K.W.
Page 14 second column: form to from P.A.N.
Pages 14, 16 through 178 altered for "the the" (duplication) C.K.W. P.A.N
Pages 17, through 186, form to from P.C.K. P.A.N.
Page 17 (now 18) the given, corrected to: then given, P.A.N.
Page 20 first column: planed to planned
Corrections to Monday 26-03-2012
No corrections for Bibliography so far.